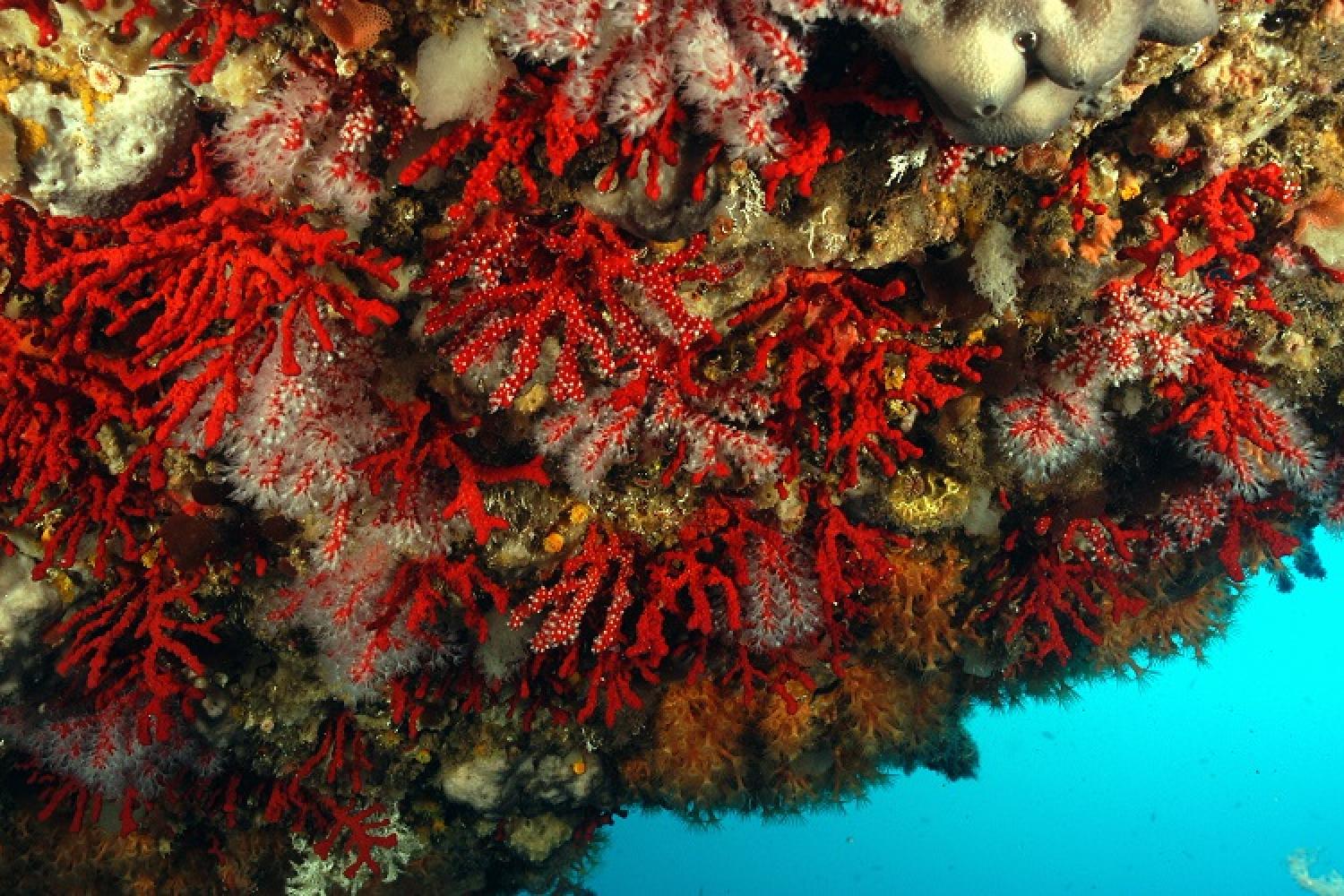 Description
Red coral grows in shady rocky habitats between 5 and 700 meters deep. Small animals, polyps, share its calcareous branchlike skeleton. Minuscule tentacles can be seen through which is feeds on microorganisms.
Scientific name
Corallium rubrum
Natural habitats
Underwater canyons
Rocky seabeds
Underwater caves
Did you know?
Used in jewellery since antiquity, the populations of red coral have dropped sharply due to overexploitation combined with slow growth.
Conservation stake
Strong
Threats
Exploitation by man and uprooting
Destruction by fishing boats
Changes to its environment
Climate change
Acidification of waters
Conservation management initiatives
In the French Sud Provence Alpes Côte d'Azur region fishing this is subject to a permit delivered by the Region's Prefect.
How can I help to protect it?
I use environment-friendly mooring techniques to limit the impact of anchoring
In the case of anchoring out at sea, I only anchor in areas where marine habitats are not fragile and raise the anchor vertically
I do not disturb marine wildlife. Look but don't touch!
I avoid contact with the seabed and with sloping faces
I avoid repeated and long visits to caves
I report any unusual environmental incidents
I recover waste and dispose of it in suitable bins on land
I do not gather souvenirs from the sea
I share this best practice with other seafarers and raise their awareness.