Sailing in the Calanques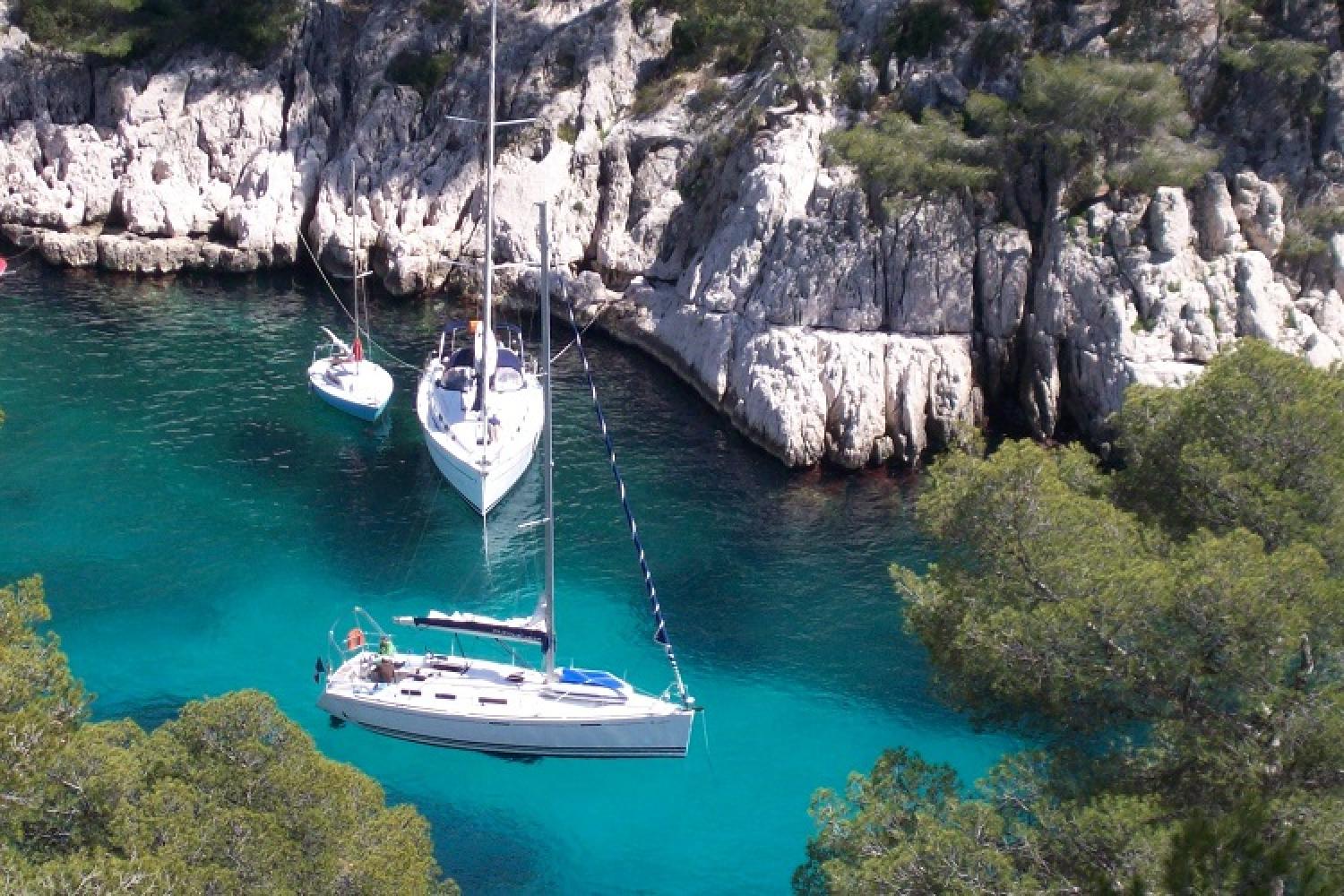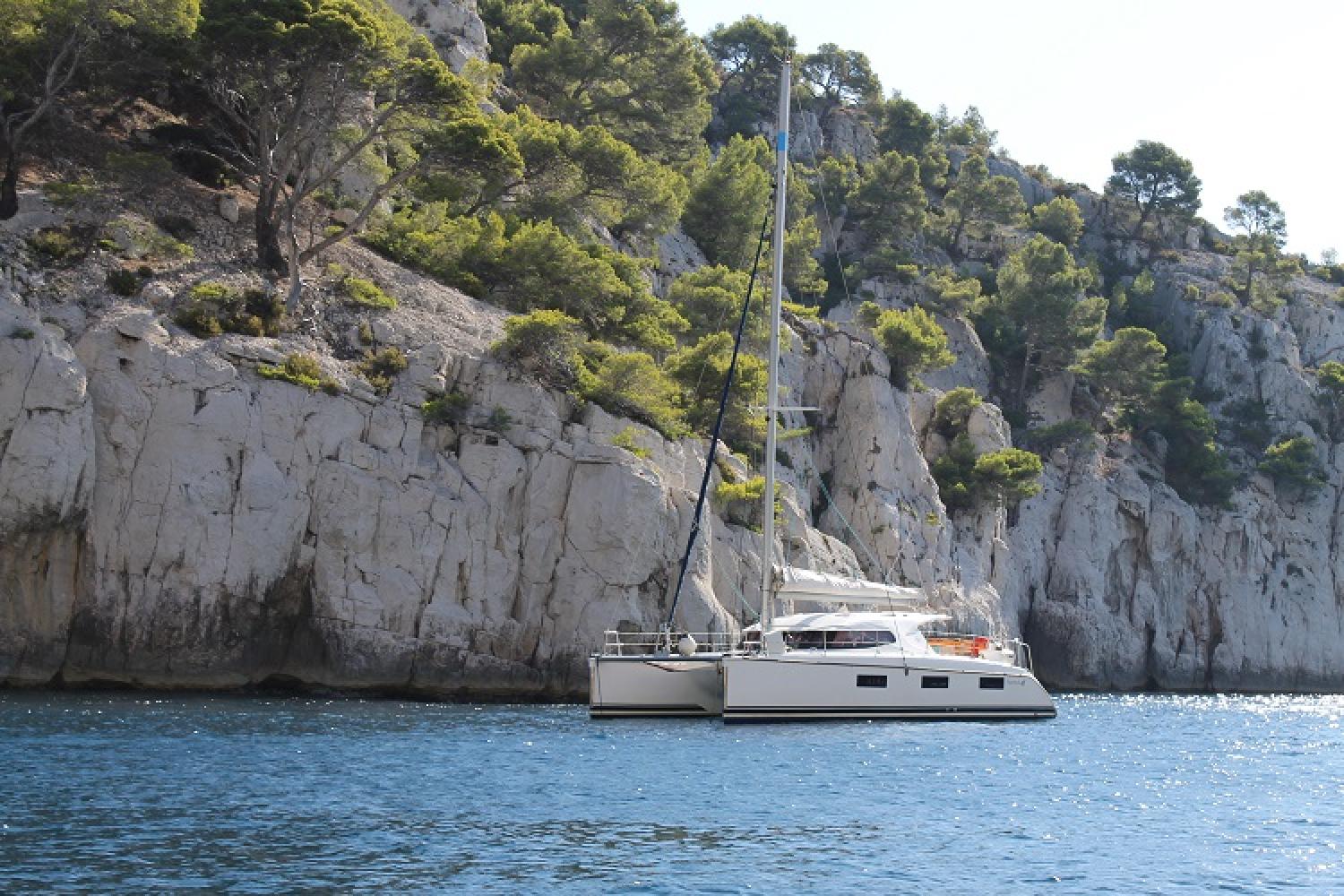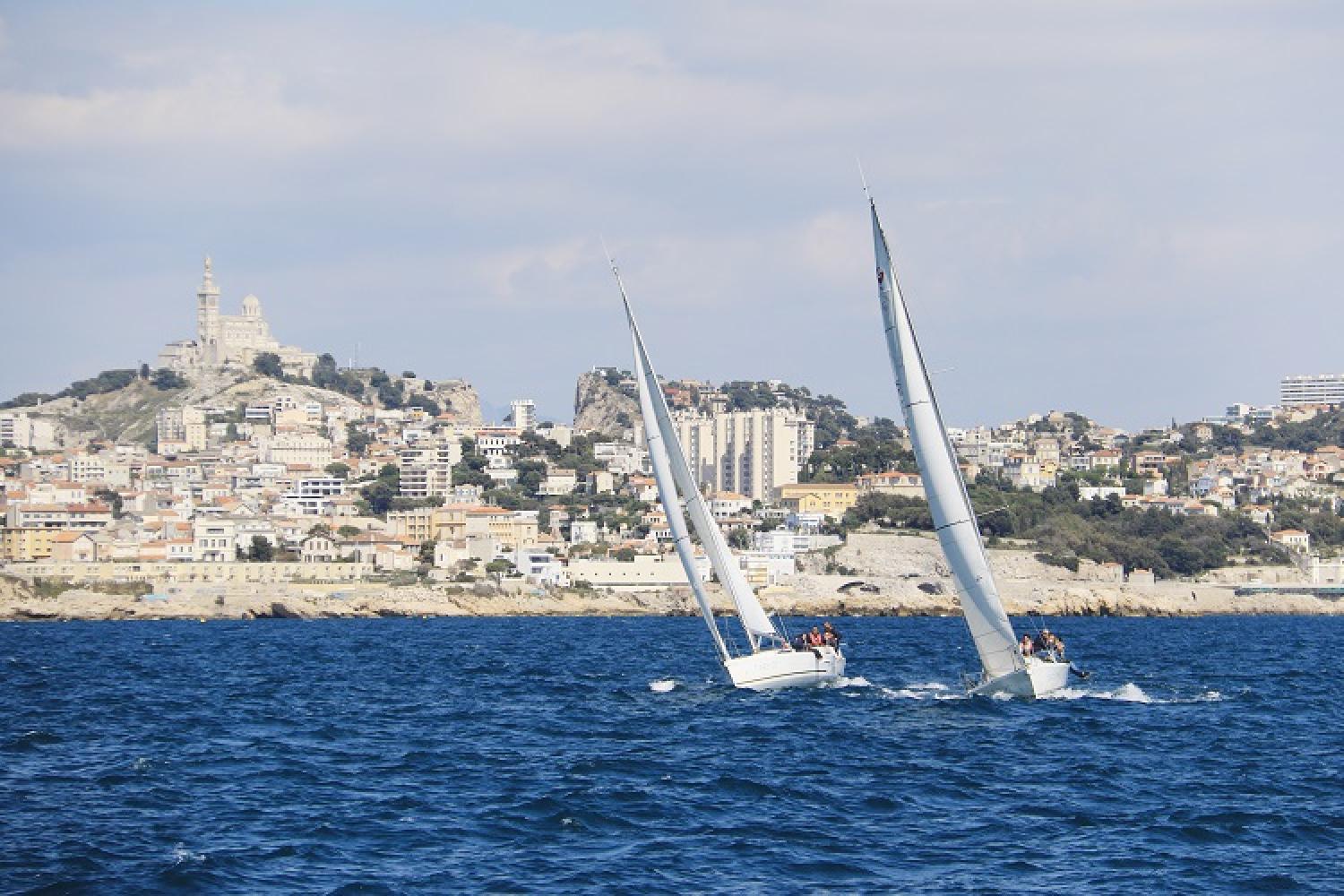 To ensure that sea trips in the National Park are a real pleasure, good preparation is necessary: consult the marine weather forecast and maps, study your itinerary, set off in good physical condition...
 Before you leave
Best practices
Choose to anchor in sandy beds (clear areas) using the Donia mobile app.
Raise your anchor upright or use a buoy rope. 
Do not throw food into the sea.
Keep your distance from cetaceans and do not follow them: if they change speed or direction abruptly, it means that they do not want to be approached.
Take your waste ashore and recycle it.
Maintain your boat with biodegradable products.
Use non-stick coatings on your boat that are not harmful to the marine environment, or "elbow grease" instead of antifouling paint.
Equip your boat with grey and black water recovery tanks.
Maintain your engine and monitor hydrocarbon emissions.
For more good practices, visit the EcoNav site.
Regulations
Respect the no-anchoring zones.
Respect the areas where motorised vessels are prohibited.
Respect the speed limit of 5 knots in the 300 metre band.
CAUTION
Please note: when the National Park is closed due to fire risk, disembarkation is not allowed.
Safety
Always check the weather conditions stay aware of any changes.
Tell family and friends about your trip at sea.
Ensure you have a means of communication on your boat: mobile phone, VHF radio.
Protect yourself from the sun: hat, sunglasses and sun screen.
Bring enough food and water.
Contacts
Sea rescue CROSS MED: VHF channel 16 - Tel. : +33 (0)4 94 61 16 16 ou 196 depuis un mobile.
Habour masters: VHF channel 9
Vieux-Port Marseille habour masters: +33 (0)4 91 99 75 60
Frioul habour masters: +33 (0)4 91 99 76 01
Pointe Rouge habour masters: +33 (0)4 91 99 75 67
Port-Miou habour masters: +33 (0)4 42 01 96 24
Cassis habour masters: +33 (0)4 42 32 91 65
Nouveau port de La Ciotat habour masters: +33 (0)4 42 08 62 90
Port-vieux de La Ciotat SEMIDEP habour masters: +33 (0)4 42 83 80 27
Marine weather forecast: VHF channel 80 or 3250