Climbing in the Calanques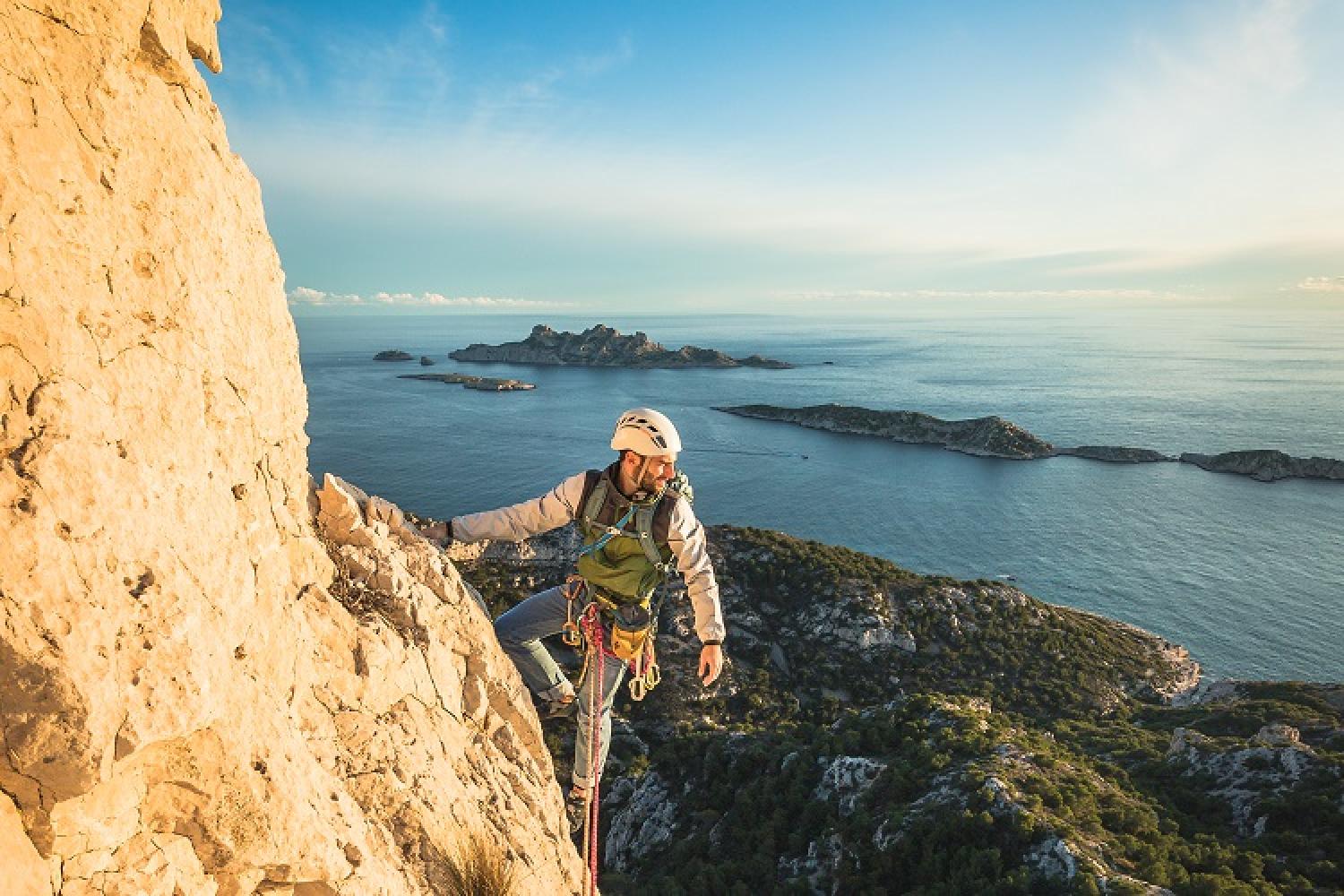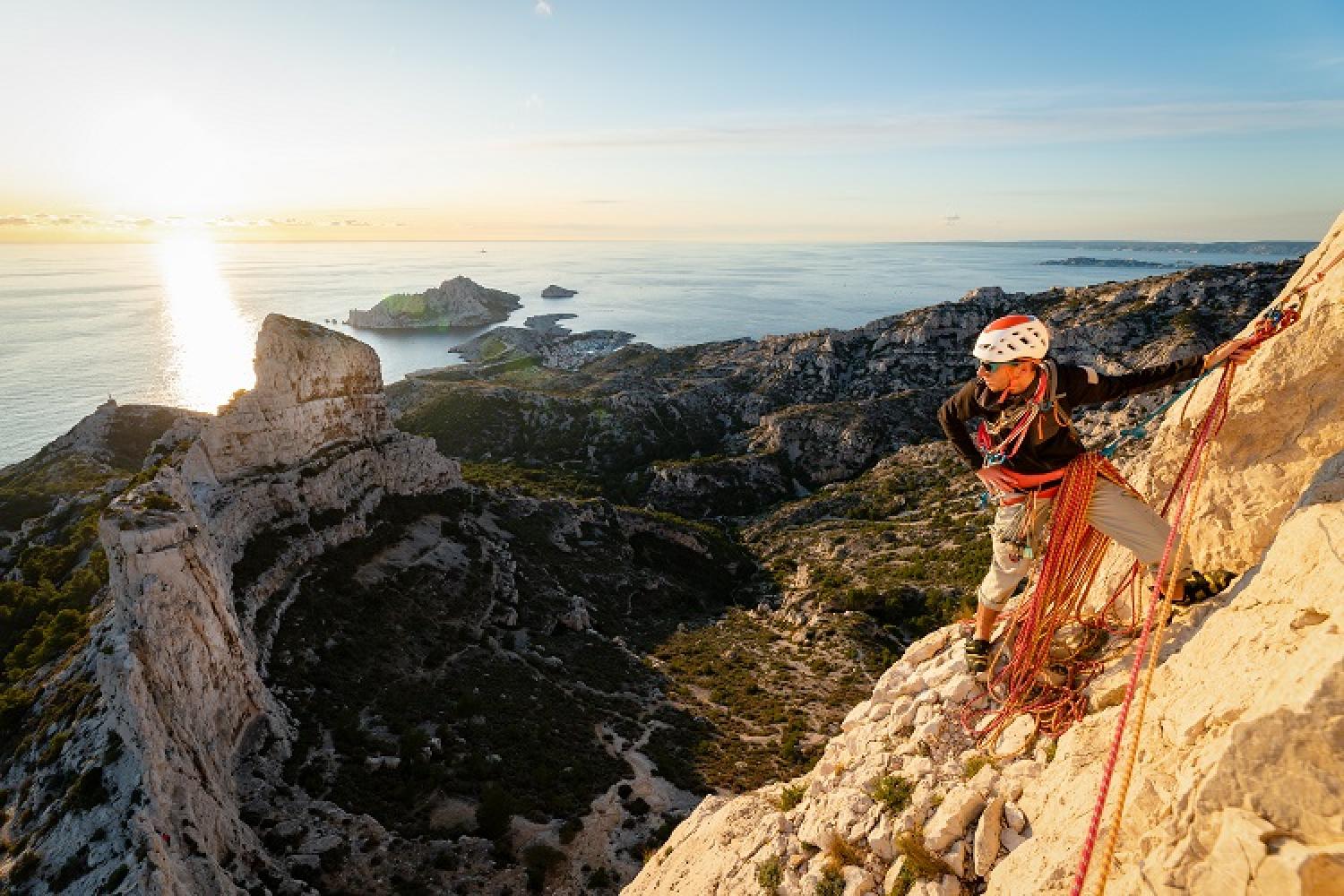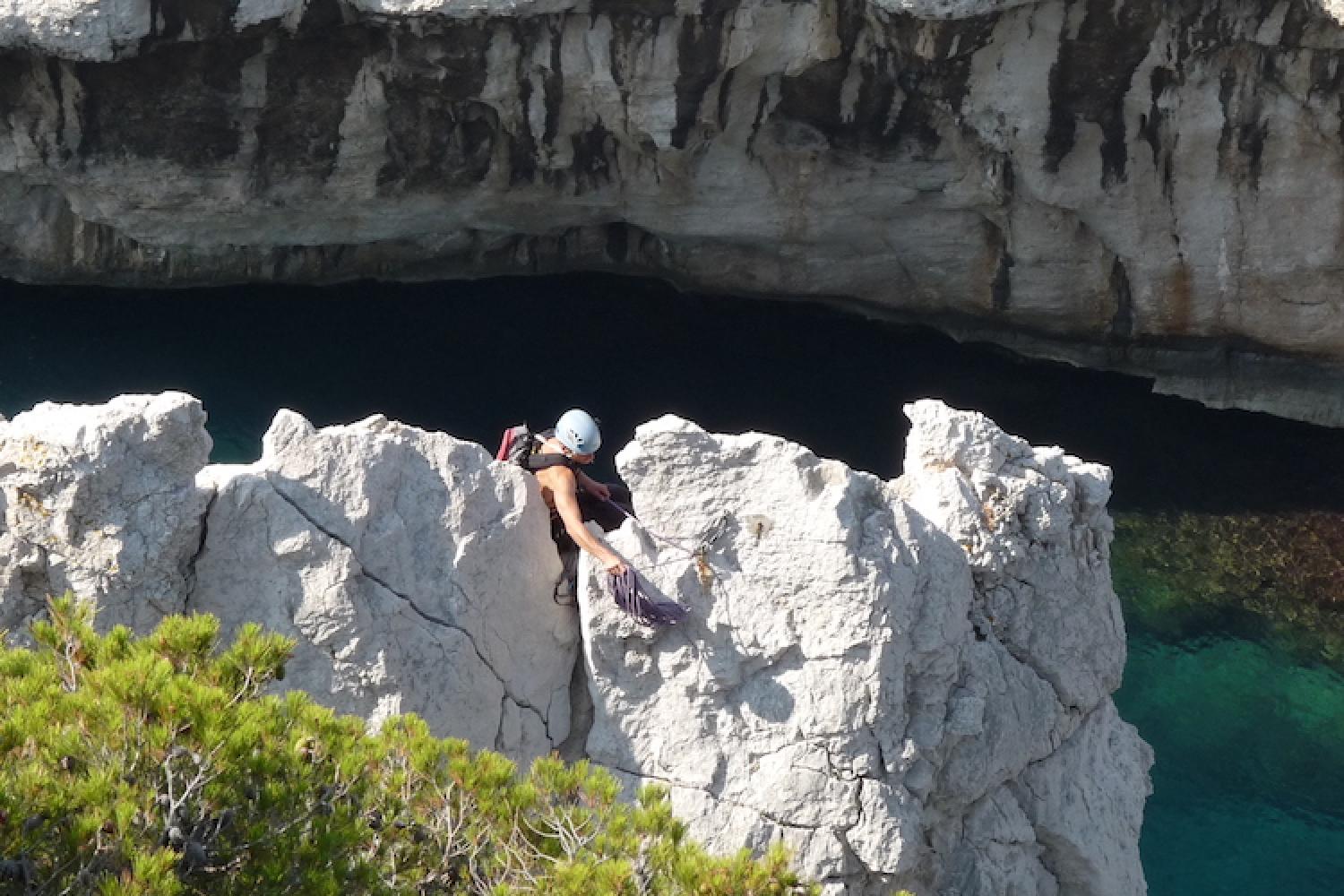 Offering a wide variety of routes to explore, the Calanques National Park is a climber's paradise. The Calanques cliffs are also home to exceptional biodiversity, whose presence invites you to practice climbing with the greatest respect.
Before you leave
Before going into the National Park, plan your visit: find out about the access conditions, check out the route and ensure you are well-equipped (good walking shoes, enough water, sun protection, etc.).
Climbing requires specialist equipment. The rope, harness, descender, straps and carabiners are compulsory equipment. Climbing shoes are essential to adhere to and progress on the route.
Best practices
 Regulations
CAUTION
The closure of the massif due to fire risk also concerns climbers.
 Safety
Organise your trip using recently published reference resources to give you accurate information about the condition of the routes. 

Choose your climbing routes in accordance with your experience and abilities.

Always check the weather conditions.

Take at last 1.5 litres of water per ½ day and enough food.

Wear a helmet to protect you from any impact. 

Inform family and friends about your trip.