Paddle sports in the Calanques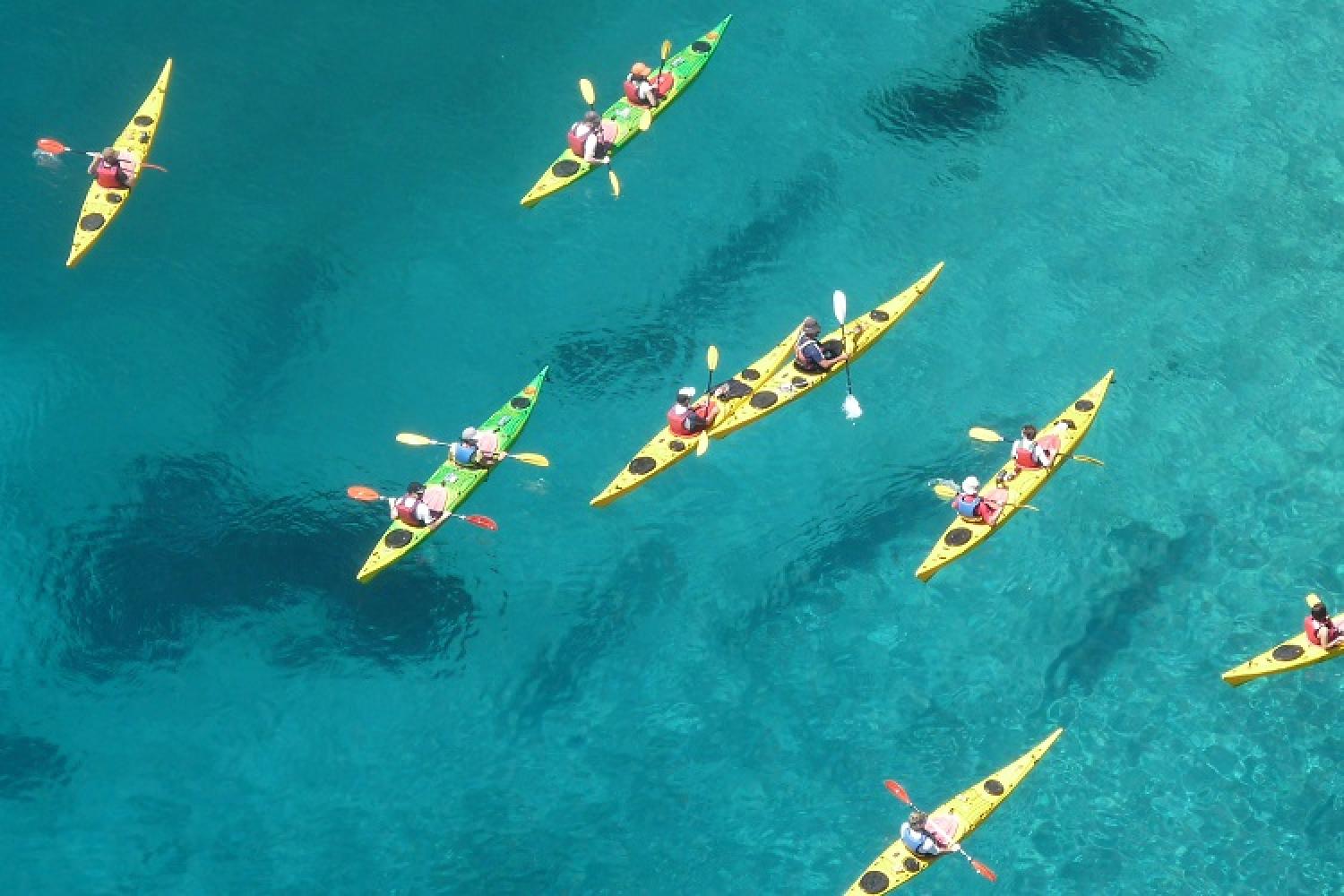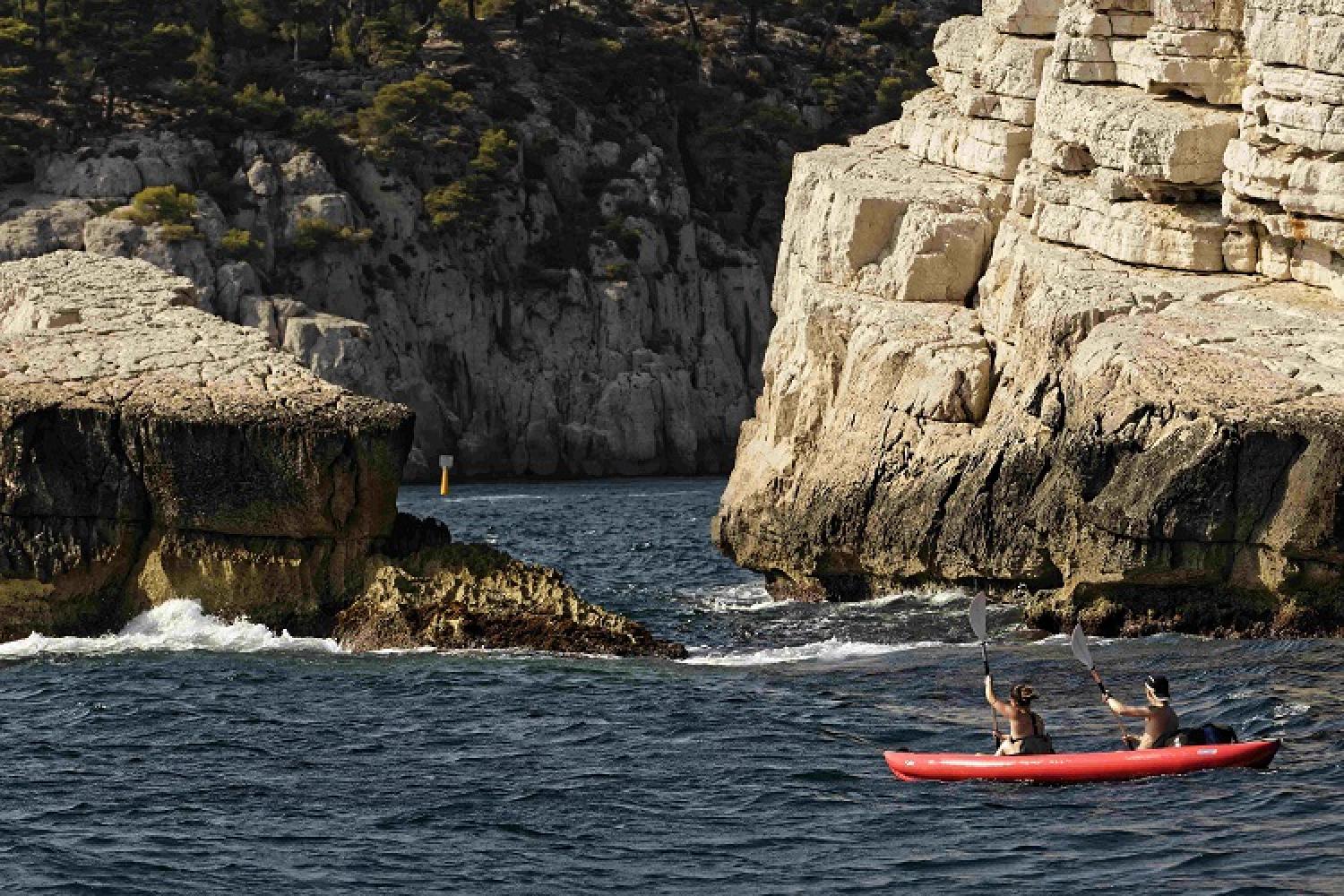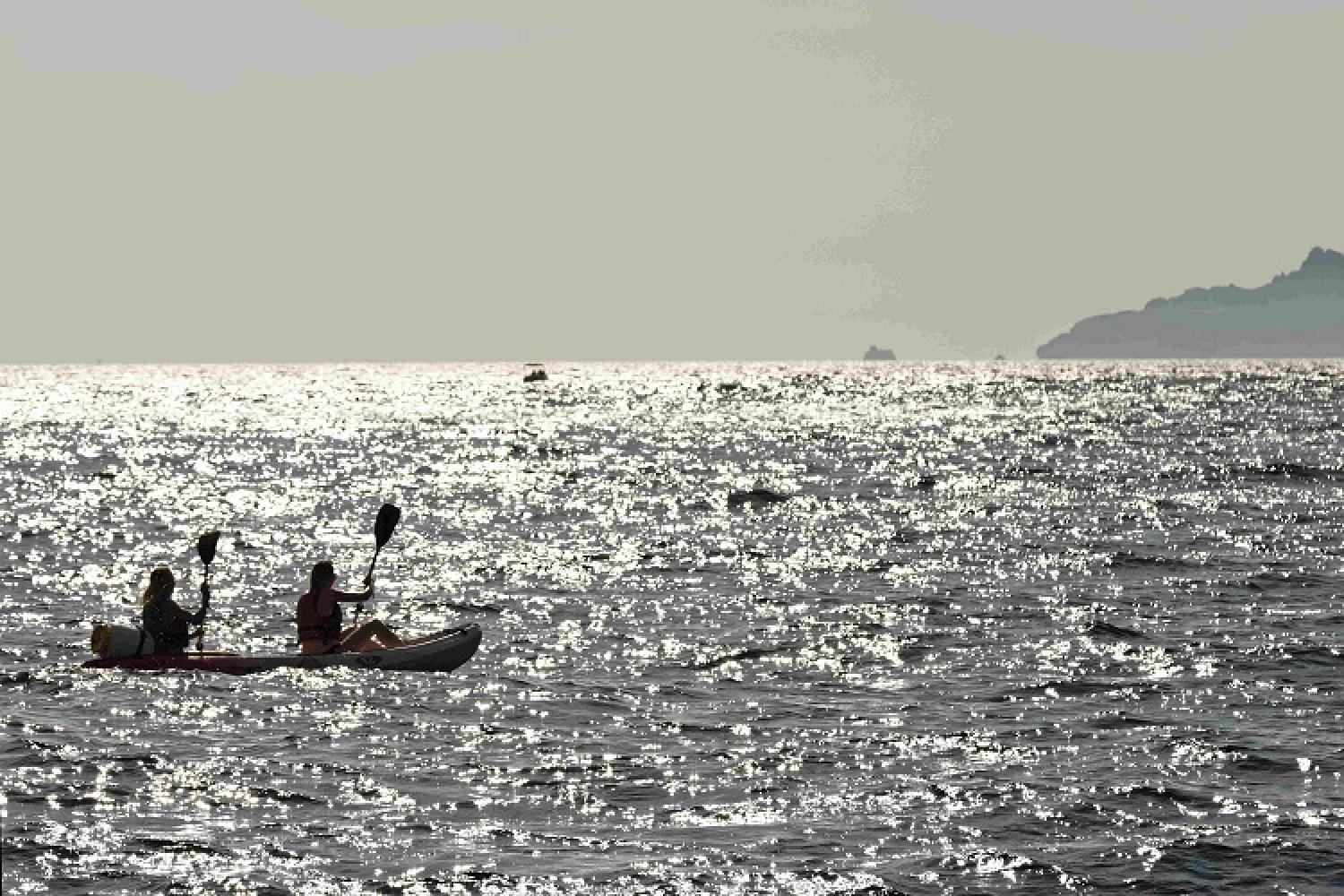 These sports allow you to explore the marine area of the Calanques National Park in complete freedom, while reducing your environmental impact. However, paddling in the sea requires good preparation: find all the information you need for a successful outing here!
 Before you leave
Before going into the National Park, plan your visit: find out about the access conditions, check out the route and ensure you are well-equipped (enough water, sun protection, etc.). 
Routes
Best practices
Take care not to disembark on the lithophyllum corridors.
Respect the wildlife: do not disturb it or feed it. 
Keep your distance from cetaceans and do not follow them: if they change speed or direction abruptly, it means that they do not want to be approached.
Take your waste ashore and recycle it.
Regulations
You can paddle all over the National Park, up to six miles off the coast.
You can disembark freely in the National Park, except on Riou island.
You must be familiar with and respect the general navigation regulations.
CAUTION
Please note: when the National Park is closed due to fire risk, disembarkation is not allowed.
Safety
Always check the weather conditions.
Always wear a life-jacket.
Protect yourself from the sun: hat, sunglasses and sun screen.
Take at least 1.5 litres of water per ½ day and enough food.
Tell family and friends if you are going out alone.
Be careful around motorised vessels.
Be aware of your limits.
Contacts
Sea rescue CROSS MED: VHF channel 16 - Tel.: +33 (0)4 94 61 16 16 or 196 from a mobile phone.
Habour masters: VHF channel 9
Vieux-Port Marseille harbour master: +33 (0)4 91 99 75 60
Frioul harbour master: +33 (0)4 91 99 76 01
Pointe Rouge harbour master: +33 (0)4 91 99 75 67
Port-Miou harbour master: +33 (0)4 42 01 96 24
Cassis harbour master: +33 (0)4 42 32 91 65
Nouveau port de La Ciotat harbour master: +33 (0)4 42 08 62 90
Port-vieux de La Ciotat SEMIDEP harbour master: + 33 (0)4 42 83 80 27
Marine weather forecast: VHF channel 80 or 3250
Links