Discover the Calanques seabed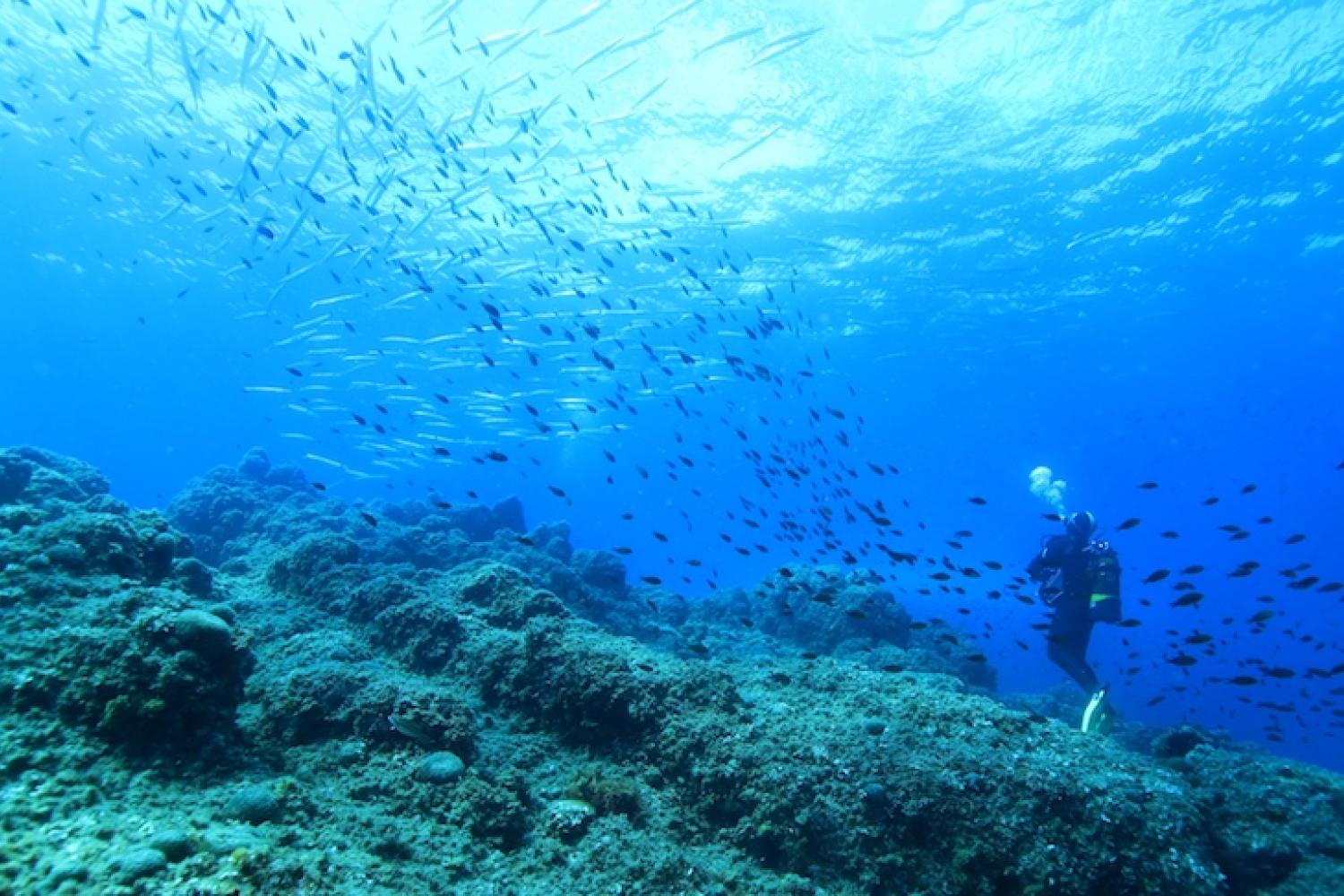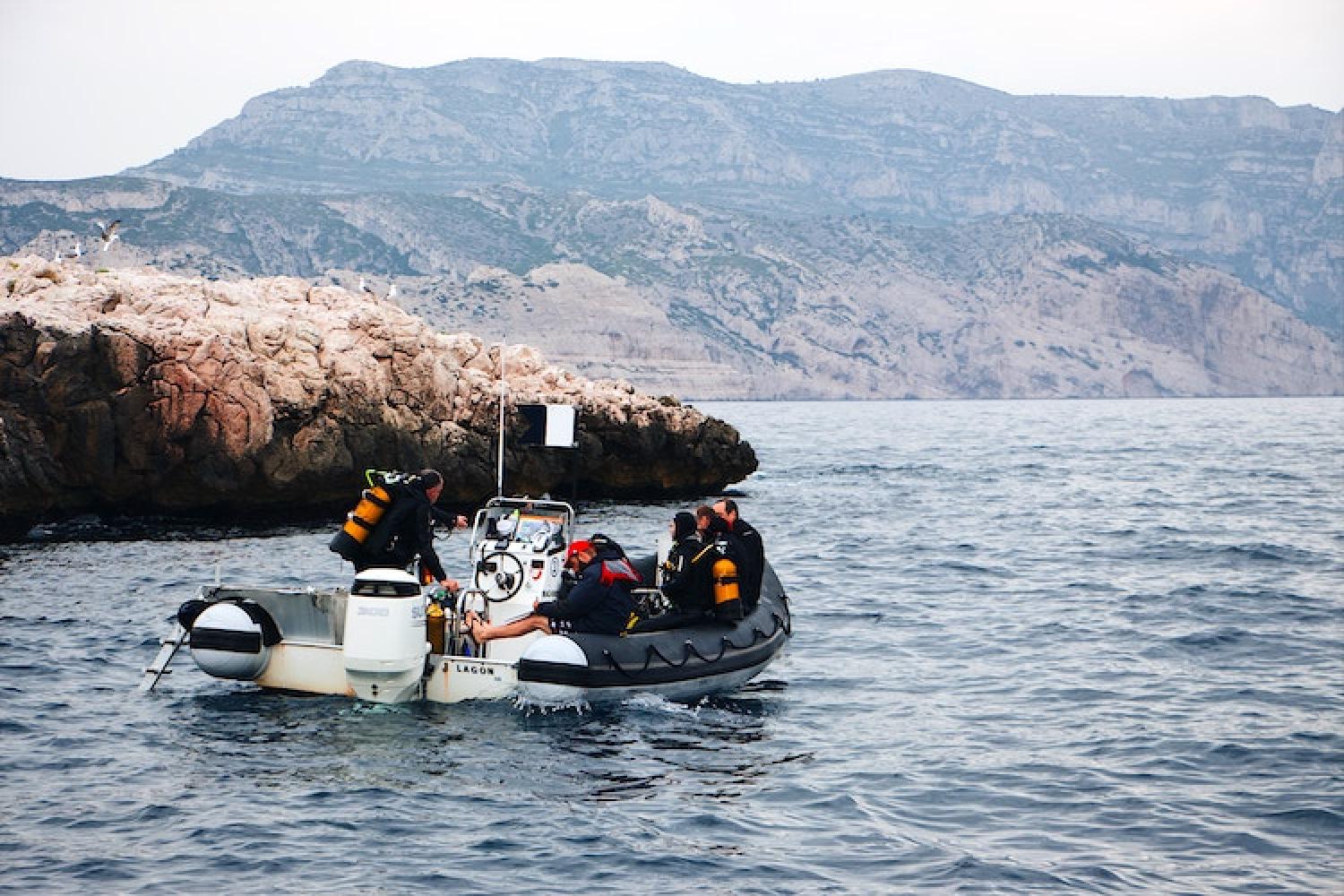 The Calanques, the exploration ground of pioneers such as 
Georges Beuchat
 and 
Jacques-Yves Cousteau
, saw the birth of modern scuba diving. A history whose richness is equalled only by the National Park's sea beds and cliff-faces!
Best practices
Use the mooring buoys and rings provided for divers (see below).
Take care not to anchor your boat on the neptune grass meadow and the coralligenous structure with the help of the Donia mobile app.
Respect all wildlife, avoiding intentional contact and do not feed them.
Keep your distance from cetaceans and do not follow them: if they change speed or direction abruptly, it means that they do not want to be approached.
Control your stability and avoid any contact with the seabed.
Take care not to hit the neptune grass meadow with your fins.
Take all waste ashore and recycle it.
Regulations
Safety
Always check the weather conditions and stay aware of any changes.
Dive as a group and look after the members of the group.
Be aware of your physical limitations.
Bring water and energy snacks.
Ensure you have a means of communication on your boat: mobile phone, VHF radio.
Contacts
Sea rescue CROSS MED: VHF channel 16 - Tel.: +33 (0)4 94 61 16 16 or 196 from a mobile phone.
Habour masters: VHF channel 9
Vieux-Port Marseille harbour master: +33 (0)4 91 99 75 60
Frioul harbour master: +33 (0)4 91 99 76 01
Pointe Rouge harbour master: +33 (0)4 91 99 75 67
Port-Miou harbour master: +33 (0)4 42 01 96 24
Cassis harbour master: +33 (0)4 42 32 91 65
Nouveau port de La Ciotat harbour master: +33 (0)4 42 08 62 90
Port-vieux de La Ciotat SEMIDEP harbour master: +33 (0)4 42 83 80 27
Marine weather forecast: VHF channel 80 or 3250
The diving charter
Since 2014, a charter of good practices brings together diving enthusiasts committed to protecting biodiversity: join them!
 Ecological moorings
These moorings allow boats to tie up to a buoy fixed to the seabed rather than drop anchor. Access to the buoys is free of charge and is intended primarily for diving activities.
View the City of Marseille's ecological moorings booklet (in French)